---
Our Condo — Now with More Fish!
October 30, 2020
We've been here spending a relaxing 3 weeks. Covid interrupted our spring trip, so we're making up for it now. Fall is an absolutely gorgeous time to be in North Myrtle Beach by the ocean. Today was typical — Sunny without a cloud in the sky, about 72 degrees, with a good breeze cooling you when you are in the sun. We need that cool breeze on our deck, which gets full sun all day long.
But before we get to the relaxing, there is always cleaning and updating. This trip we did a 3 day thorough cleaning, painted, replaced and repaired broken items, steam-cleaned the sofa and rugs, and updated linens and decorations. Whew, that took about a week! How do you like the extra fish in the back bedroom?
The view on a sunny day is truly spectacular, and this photo can only capture about half the view.
And don't worry, we're learning to relax.
We hope you can visit our condo soon. We are very fastidious and want our place to look it's best for our renters. Thank you for caring for our condo.
---
Fall 2018 Renovations
October 21, 2018
We've now finished our complete renovation of the condo. In October 2018 we painted and replaced the carpets in both bedrooms, and replaced all the lighting. Hope you like it...
---
Trip to Brookgreen Gardens
October 21, 2018
Our friends introduced us to this fabulous spot to spend a day — Brookgreen Gardens. It's almost an hour travel south, but you can spend several hours exploring the fantastically beautiful gardens and sculptures in this sculpture park. Brookgreen Gardens website.
---
New Ceiling Fans!
May 22, 2018
Ahh... the joys of owning a vacation rental. On our last trip we replaced the ceiling fans with new models. Why, you ask? The old fans still worked fine. Yes, but the fans blades drooped and they looked old and not in step with the improvements we've been making to the condo. So here is a look at the new ceiling fans...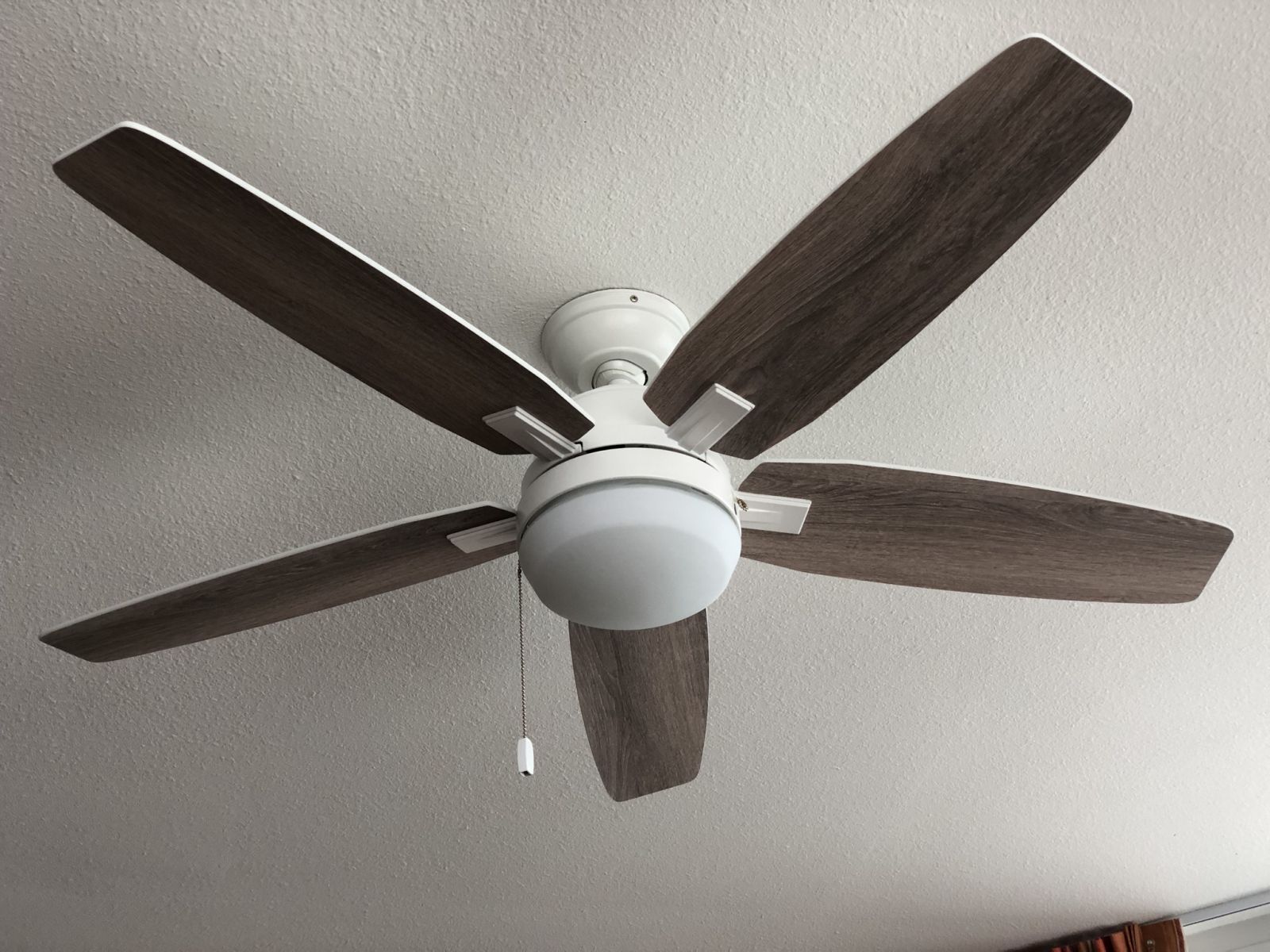 ---
Beach Finds
May 4, 2018
We hit the jackpot on our last stay in Prince Resort 1802...
I've been researching this for a while, and the best I can determine it's a fossilized tooth from a great white shark. The dark color means it's fossilized and at least 10,000 years old.
---
Air Show
May 2, 2018
We had great fun at the newly-restarted Myrtle Beach airshow. Hope they will return next year.
We saw F-35s!
Had a great day with our friends...